Instant Knockout Users Reviews & Results Before and After Pics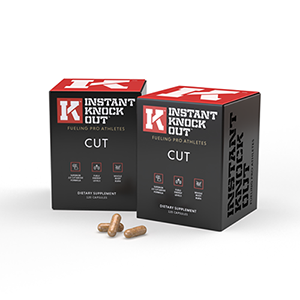 If you've ever read Instant Knockout reviews but want to witness real results from people who have actually used their fat burner product, your search ends here.
Instant Knockout boasts some of the most favorable reviews from actual customers online in the realm of 'fat burners' supplements. You can never truly determine the efficacy of a fat-burning dietary supplement until you've given it a try yourself or have perused reviews from those who have already tested it.
Ingredients
Green Tea Extract:
Consuming green tea is said to be linked with a range of health-enhancing attributes. For instance, research has indicated its ability to enhance fat burning in individuals at rest and to thwart obesity while enhancing insulin sensitivity in mice.
A study published in the journal nutrition that overweight adults participating in an exercise program for 12 weeks experienced greater reduction in abdominal fat when they included green tea in their routine.
Not only did they shed more fat around their midsection, but they also achieved more significant overall weight loss. Scientists believe this phenomenon occurs because the components found in green tea may influence certain enzymes in the body, potentially affecting how calories and fat are metabolized.
Vitamin D
Researchers have identified the presence of vitamin D receptors or molecules within your fat cells. These molecules play a crucial role as they transmit signals to your fat cells, determining whether they should burn or store fat. Vitamin D communicates with these molecules to encourage fat cells to stay in fat-burning mode rather than fat-storing mode.
A deficiency in vitamin D can lead to increased insulin resistance, which means you'll require more to satisfy your appetite when vitamin D is lacking.
L-Theanine
Theanine is an amino acid, a building block for protein that can be found in specific mushrooms and green tea.
Theanine is also used to improve mental function. It is also use to treat anxiety, mental impairment, stress, and other conditions.
With Instant Knockout Cut's relatively high caffeine dosage, L-Theanine has been added to allow customers to burn & build without energy crash out.
Studies have shown that combination of moderate levels of L-theanine and caffeine significantly improved accuracy during task switching and self-reported alertness and reduced self-reported tiredness.
Caffeine
Caffeine helps you boost metabalism which helps you burn fat. Caffeine increases energy to help you perform better and do certain tasks for a longer duration.
Caffine is one of, if not the most well knowm fat burning supplement available. Caffeine assists in helping fat cells release fat to be burned as fuel under certain circumstances. Caffeine is not a miracle fat burner, however, combined with a supportive eating program and consistent exercise, can most certainly increase the speed of fat loss.
Glucomannan
Glucomannan is a water-soluble, fermentable dietary fiber extracted from the tuber or root of the elephant yam, also known as konjac (Amorphophallus konjac or Amorphophallus rivieri).
A potent appetite suppressant. Glucomannan is a a water-soluble dietary fiber that is a hundred percent all natural. It is virtually zero calories and it's known for its ability to reduce your cholesterol and blood sugar levels, as well as accelerating weight loss. The FDA has approved it as a grose food which means it's generally recognized at safe.
Hot Peppers
Earlier research has documented that capsaicin, the compound responsible for the spiciness in hot red peppers (RP), diminishes hunger, triggers thermogenesis, and modifies the way the body uses energy in humans. Hot peppers contain a substance called capsaicin.
Capsaicin is a recognized fat-burning component. What has been discovered is that capsaicin actually elevates your body temperature, and when your body temperature increases, your metabolism rises as well, resulting in the burning of more calories. These calories burned are the undesirable ones.
In essence, you activate your body's fat-burning mechanism, and this process continues for several hours following consumption.
Instant knockout Pros and Cons
Pros:
Contains natural ingredients
High in 

glucomannan

, an ingredient that has solid evidence as an appetite suppressant
Used by professional athlete
Optimally dosed nutrients
Burns fat while retaining muscle and strength
Cons:
May cause dizziness, headaches if you have low caffeine tolerance
Exclusive to its website
May come with side effects such as insomnia
It is important to consult with your doctor before taking Instant Knockout or any other weight loss supplement.
Instant Knockout Reviews Male Results
FABIO PASSOS, USA
"I started doing CrossFit about one year ago and I was looking for something to help me in the process of getting back in shape. I heard about Instant Knockout on the internet and I decided to give it a try. That was the best decision I ever made. I started noticing changes in the very first month and I was getting better month after month. Today I'm still doing CrossFit and still taking Instant Knockout 4x a day. Right now I have one of the best shapes of my life at 41 years of age. I'm really pumped about that. Instant Knockout really works and I recommend it all day long to everyone.
"If you are looking for something to help you getting in shape fast, you have to try this out, this product will not disappoint you."
"I am a mother of two and live a very busy lifestyle. I have loved working out, but was not able to lose weight by just working out "harder". After seeing a photo of myself and started crying at what I saw, I started using the Instant Knockout Cut and at the same time, I changed my eating habits.
"I was a little hesitant to start because I have tried many supplements in the past and nothing has worked without causing me to feel jittery. I use 4 caplets per day as recommended. In a little over a year, I lost 80 pounds and have kept the weight off for over 2 years.
"Instant Knockout Cut curbs my appetite and does not give me any sort of jittery feeling or crash. With the right eating plan, exercise and the use of Knockout Cut I have a lot more energy throughout the day and have given up some bad habits and I feel good in my body. I highly recommend this product to anyone looking to shed some pounds and keep it off."
@DJibrilcisse1981 is killing it with Instant Knockout
Ian, US
"Shoutout to my new friends over at @instantknockout. One of the best fat burners on the market today. Clean energy, focus, and NO mystery ingredients!!
About a year ago I decided it was time to make a change. I was going through some hard times and had really "let my self go". Along with a good fitness routine, proper diet, and help from @instantknockout I was able to drop from 220lbs down to 170lbs. Thanks to everyone at Roar Ambition for creating an honest product that helped me along my journey. Still have a ways to go but Instant Knockout has earned a permanent place in my supplement routine!!"
Xoan, Spain
"My body fat percentage has decreased by 4% from 19% to 15% after only two months on Instant Knockout. As well as a reduction in my body tat percentage, I've also managed to build muscle mass." – Xoan, Spain
Dan Mack 
"I ordered Instant knockout a little hesitantly, after trying various fat burners previously which all promised fantastic results immediately but rarely work. I found the price was not overly excessive, especially for a months supply and I was sold on the testimonials from professional athletes and MMA fighters. Initially not expecting much, I started on day one with my morning pill just before breakfast. Within ten minutes I felt full without taking a bite, naturally I was a little surprised as I did not expect the appetite suppression to take effect so quickly."
PIERRE, FRANCE
AGE: 24
GOALS: Shred fat after bulking
Instant Knockout helped me a lot to switch from bulking to shredding. I used Testofuel + protein + 6 meals a day (+5 workouts / week) to go up to 106kg.
I then had a lot of fat to shred, especially in my stomach. Instant Knockout helped me a lot in that process, I felt like the pills were giving me energy and raised my body temperature a bit so I would sweat more than usual at the gym.
It took me around 1 month and a half to see the results you see on the picture (100kg). I'm not a big fan of cardio anymore so I do weights only (5x a week, working different body parts), I moved my diet to 4 meals a day + protein.
I am very pleased because I didn't lose muscle in the process of cutting fat. I recommend that product and will keep using it to shred the last bits of fat remaining.
Jaycen Tuitt , Owner @weparty2ituk
"February This Time Last Year I was weighing in at the 250 pound (113-115kg). My Winter Bulk got out of hand I got Lazy and I gained too much weight. I realised I had to get myself back in the gym and fix my nutrition. By the end of last year I dropped 35kg to weigh in at 78kg (172lbs). Now A year later I'm weighing in at 82kg working on building my muscle mass to be in target range of 86kg-90kg by the year end. #fitnessmotivation  #instantknockout"
Instagram: @jaycen2it
---
Instant Knockout Reviews Female Results
Rosy Instant Knockout Review
"I found It hard to lose fat before, but once I started with Instant Knockout, I couldn't believe the results. The fat started to go, from the belly, legs, all over. After 3 months of It, I could see the results and the effectiveness was shocking"- Rosy
---
MAZ DELACERNA, AUS
AGE: 30
"I decided to try instant knockout after trying several other fat burners and after tons of research, I took the leap. Boy am I glad I did!
I will admit the first couple of days I was on such a high it was hard to sleep. I eventually got used to it and continued with my weight training. I eat pretty well so i really didnt change my diet.
I had increased energy, stopped eating out of boredom and felt so much stronger at the gym. I was on fire!
I tried it for 3 months and bought another 3 months worth. Even after the first 2 weeks on instant knockout I saw results. I was in awe!
If you are contemplating on trying it out I highly recommend it. Instant knockout has hekped me kickstart my journey and I am now a bikini competitor. I camt believe I was once 25kg heavier and now able to be on stage!
Thank you Instant knockout for bringing out this product. You have really assisted me in reaching my goals."
---
NICK, USA
AGE: 19
GOALS: Shred down
Upon starting first month of Instant Knockout, I immediately felt a difference in metabolic rate. The steady supply of caffeine in each pill kept me energized and more focused.
The results seen from Instant Knockout, while mixed with proper diet and training is amazing. I've tried a few other fat burners and none seemed to work as well as Instant Knockout.
In a single month I went from 187 pounds down to 179 while strength training. I purchased a 4 month supply of instant knockout and I'm excited to see what results I will have in the future.
I am currently halfway through my second month. In my opinion, Instant Knockout is hands down the best fat burning supplement on the market right now and I would recommend it to anyone.
---
CALEB MARASCO, USA
AGE: 19
GOALS: Gain confidence
Hi my name is Caleb, I am from the US. I used Instant Knockout for four months. At the beginning I was not confident in myself and not sure if it was possible to lose the gut that I had gained at school.
I started out by exercising everyday. I wasn't seeing much progress in the beginning so I ended up slowing down on the workouts. I had motivation to keep going and Instant Knockout helped me do so. I took at picture at the end of each month to help me note my progress. This product gave me more energy when I needed it.
With the help of this product, I have so much more confidence in myself and I recommend 100% to anyone thinking about getting it.
I am thinking about ordering more because I want to keep improving. Definitely recommend Instant Knockout!
---
KATIE, UK
GOALS: Lose weight after pregnancy
When I was younger I didn't care about fitness and my main hobby was binge eating.
5 months after I had my first baby someone took a photo of me, and I recoiled in horror.
How had I not noticed that I had gained so much weight?! I stepped on the scales and at a small 5ft3in, I weighed nearly 200lbs! I started exercising and reduced my calories and went on to have another baby 5 months ago.
Through my second pregnancy I gained 40lbs and once again I was miserable. I lost a few pounds and then suddenly hit that dreaded brick wall, I was eating clean and exercising but the pounds just weren't shifting, I was devastated.
I tried different types of fat burners, meal replacement shakes and nothing worked. Then my partner, who was cutting at the time, found the instant knockout website.
He ordered it for himself and the weight was dropping off him so I thought I would give it a try, and it is the best thing I could have done.
I feel great, I have more energy to push harder during workouts and finally thanks to instant knockout I have reached my goal weight!
---
ANTHONY GRECH, AUSTRALIA
Hey fellas, I have used Instant Knockout for around 1 month and unbelievably gained the energy and concentration it gave me throughout the day. In a very little time span, I managed to lose 5+ kg and lost centimeters all round. Now my body is definitely more defined and muscles feel leaner since I started using this product.
---
SABRINA ALESSANDRINO, CANADA
In the beginning, I was skeptical of trying this supplement as I have used many other diet pills without any results. So after trying different weight loss pills, finally I gave this a shot. The outcomes were pleasantly surprising. I started seeing results within a week! After using it for a month I was so pleased with the results. I recommend Instant Knockout to everyone.
---
Karol-Ann
Hey, my name is Karol-Ann and I was 135 pounds. I started taking Knockout pills for 2 months and after its consistent use, I lose 15 pounds. So I am happy with the results and now I have more energy. Also, I feel better than before. I would recommend you to take this product and combine it with exercise & a good eating plan. Instant Knockout will help you have the physique that you want.
---
JAY, UK
I have been working out and lifting weight for about 2 years. Recently, I have gained some muscle but it didn't help me lose weight. The fat is still on my body. I searched around for a fat burner and end up buying Instant Knockout, the best-rated diet pills. I bought a 4 month supply and after a couple of weeks of taking this supplement, I had a lot more energy. Before I started gyming 2 – 3 times a week, to 4 times per week. After 3 months I lost fat and gained muscles. No, I feel a lot more confident hitting the beach.
Compare Instant Knockout vs phenQ
Instant Knockout Cuts is priced at around $59 for a one-month supply with a 90-day money-back guarantee, while PhenQ is priced at approximately $69.95 for a one-month supply with a 60-day money-back guarantee. Both supplements are suitable for both men and women and provide a one-month supply in a single bottle.